Meals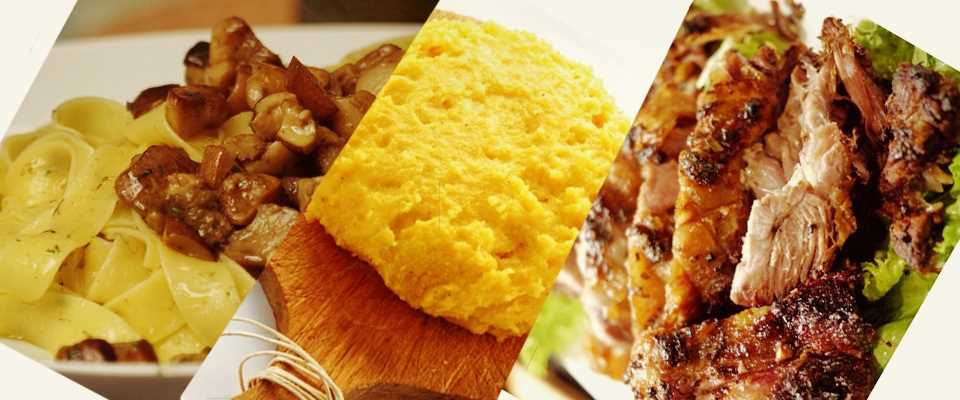 The cuisine of Valle Camonica is full of incomparable flavours and fragrances. Make sure you don't miss our first courses:
Tagliatelle (noodles) with housemade pasta, great with meat sauce or mushrooms or even only with butter and sage;
Green Pasta with Nettle Tips;
"Casoncelli" housemade ravioli with their unique filling, prepared in accordance with the family recipe;
"Crespelle" but especially the "Nests of just made pasta" covered with Porcini Mushrooms;
"Risotto" made with the best flavours of our Valley.
Main courses usually accompanied with stone-ground local Polenta:
The braised Beef and Donkey Stew;
The "Salmì" of hare, wild boar and deer;
The roasted wild game;
The homegrown lamb baked in the oven and the "Cuz" made of sheep.
The Cheese and our own "Stracchini" of Vallecamonica.
And as the last course fruit salad with our berries and homemade cakes.